The brief descriptions below are designed to familiarize you with our Doctor's and Staff's training, professional credentials, and work experience.
OUR STAFF
Friendly accommodating staff
Prompt scheduling
Certified podiatric medical doctors
Fully computerized and electronic insurance claim submission for patient convenience
Michael D. Kotzen, DPM
Founder/Chief Executive Officer


Home Foot Care, Inc. is a mobile podiatric service designed to treat homebound patients. Home Foot Care, Inc. was founded in 2009 by Michael D. Kotzen, DPM, a podiatric physician, and surgeon. Michael did his undergraduate education at the University of Arizona where he met his now-wife, Terri, a California native. After Michael completed his undergraduate education he moved to Cleveland, Ohio to attend the Ohio College of Podiatric Medicine, where he received his podiatric medical degree. In an effort to remain close, Terri moved to Cleveland and furthered her education in Paralegal Studies, while they both endured the cold winters of the Midwest together!
After graduation from podiatry school, Michael and Terri moved to Houston, Texas for a 3-year surgical residency training program. During residency training, Michael had an opportunity to provide foot and ankle care to home-bound patients. By providing home foot exams, Michael saw first hand the importance of such a service that could help prevent patients from encountering more complex foot issues. Michael greatly enjoyed treating patients in the comfort and safety of their own residence and realized the abundant need for such a service. After residency, Michael took his experience and knowledge of the house call business and brought it to Southern California, where he and Terri finally settled down. Terri shares her husband's enthusiasm for mobile podiatry and has joined forces with him to establish and grow Home Foot Care, Inc.
Michael and Terri now have two small children and live in Valley Village, California. They are dedicated to serving the community by providing the highest quality foot and ankle care possible to patients who otherwise could not visit a podiatrist.
---
Neda Arjomandi, DPM

Georgetown University, Washington, DC
Temple University School of Podiatric Medicine, Philadelphia, PA
Kennedy Hospital Podiatric Surgical Residency Program, Stratford, New Jersey
Jonathan Tavakoli, DPM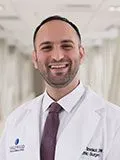 University of California Santa Barbara, Goleta, CA
Temple University School of Podiatric Medicine, Philadelphia, PA
Englewood Hospital and Medical Center Surgical Residency Program, Englewood, NJ
Milad Sean Hedayat, DPM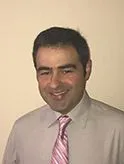 California State University of Fullerton, Fullerton, CA
Western University of Health Sciences, College of Podiatric Medicine, Pomona, CA
Westchester General Hospital Residency Program, Miami, FL
Michael Pilkington, DPM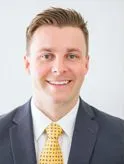 University of Utah, Salt Lake City, UT
Samuel Merritt University, Oakland, CA
VA Greater Los Angeles Healthcare System/UCLA-Olive View, Los Angeles, CA
Joshua M. Kaye, DPM

University of Toronto, Ontario, Canada
Illinois College of Podiatric Medicine, Chicago, IL
Harris County Podiatric Surgical Residency Program, Houston, TX
Danielle Kochavi, DPM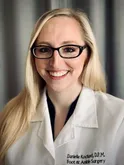 The George Washington University, Washington, D.C.
Barry University School of Podiatric Medicine, Miami, FL
Silver Lake Medical Center Podiatric Medicine & Surgery Residency, Silver Lake, CA
Eric Lawrence, DPM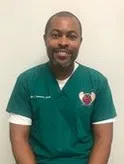 California State Polytechnic University, Pomona, CA
California College of Podiatric Medicine, San Francisco, CA
Genesys Regional Medical Center Podiatric Surgical Residency, Grand Blanc, MI
Jessica Olson, DPM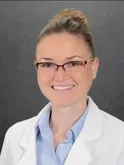 Mount Holyoke College, South Hadley, MA
New York College of Podiatric Medicine, New York, NY
Grant Medical Center Foot and Ankle Surgical Residency, Columbus, OH
Mina Sarbaz, DPM
George Mason University, Fairfax, VA
Samuel Merritt University, California School of Podiatric Medicine, Oakland CA
Veterans Affairs Podiatric Surgical Residency Program, Salem, VA
Duc Nguyen, DPM
University of California, Irvine, CA
California College of Podiatric Medicine, San Francisco, CA
Harris County Podiatric Surgical Residency, Houston, TX